Mindmotiv and VEMAC GmbH & Co. KG enter into a strategic partnership to jointly offer a suite for budget-friendly #ISO26262 compliant development that serves equally for prototyping and small series. It's an all-in-one package of perfectly aligned components consisting of a customizable ECU/VCU and tools for calibration and testing at all levels.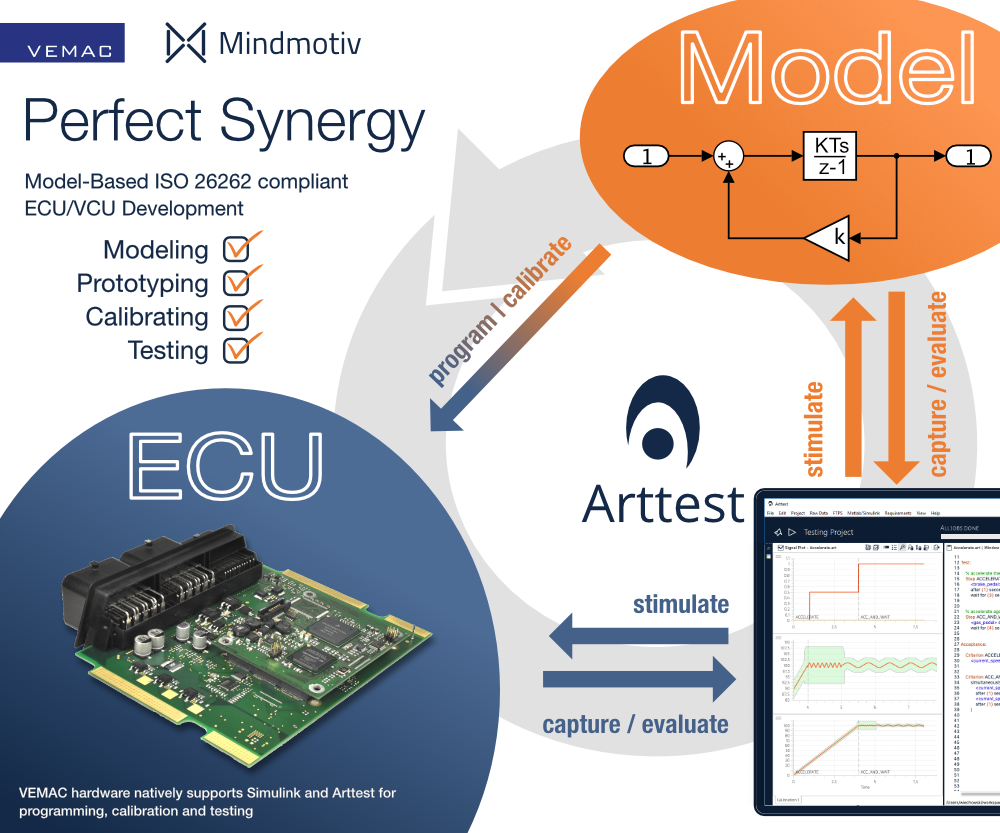 Mindmotiv specializes in innovative solutions for efficient model-based development and testing as an automotive engineering service and tool provider. With #Arttest, many recommended #ISO26262 test procedures can be performed with unique ease already at the model level.
VEMAC develops E/E systems for automotive and non-automotive applications. VEMAC's portfolio of rapid prototyping ECUs allows a fast transition from prototype to series. This is achieved through seamless code reusability on the later series device. Also, VEMAC offers a calibration tool for ECUs that sets new standards with its remote capability and custom app functionality.
The combined expertise in Functional Safety, R&D, and the already established products of both companies create an exclusive set of integrated solutions and associated services.